CHIC #85446
DNA tested clear for PRA
Normal Thyroid
OFA # CO-2988G27M-VPI
MDR1 - mutant/mutant
Non Carrier for Cyclic Neutropenia (Gray Collie syndrome)
Here's a link to his OFA page showing test results
HE IS NOT AT PUBLIC STUD - by private arrangements only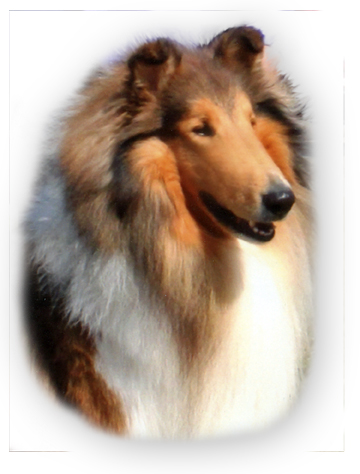 ---
So far in 2015 Grissom has been shown in 9 shows. Always in the ribbons, he has 5 Best of Breeds, 2 BOS/BOB, 1 Best of Variety and 1 Select. With each year, he just keeps getting better! Beautifully shown by Heather Newcomb!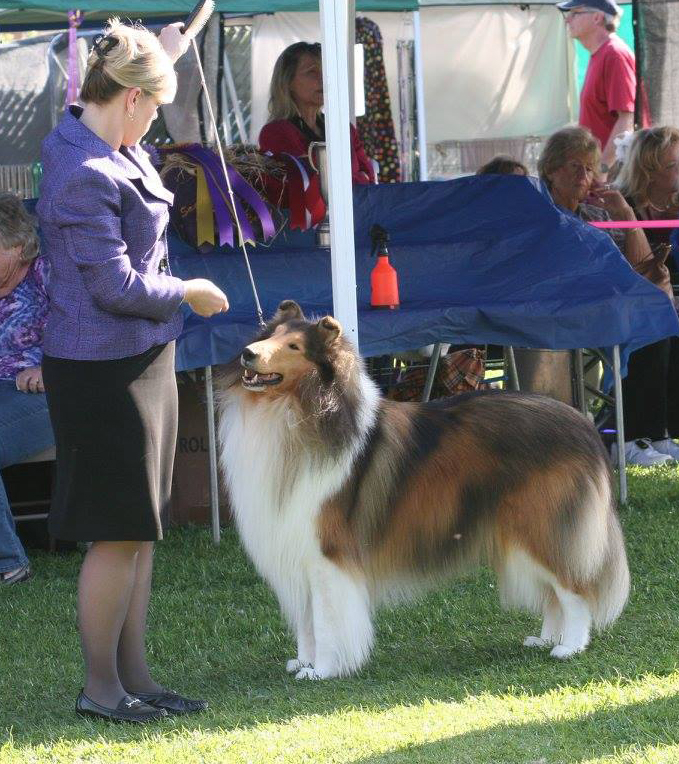 Pictured on his way to Best of Breed under Robette Johns!!
---
Grissom was only shown 6 times in 2014 at select California specialities. He won 4 Best of Breeds and two Select Dog awards!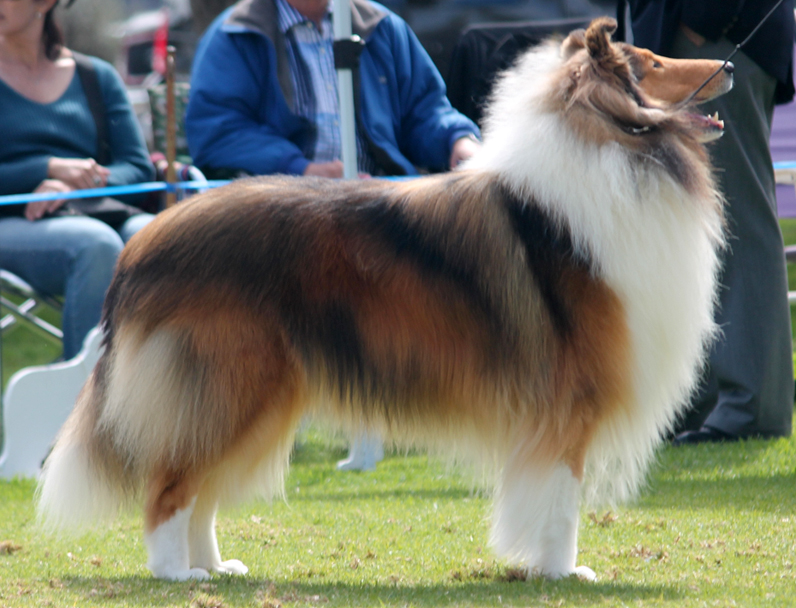 Pictured on his way to Best of Breed under breeder/judge Lee Runnels at the San Diego Collie Club's morning show!!
---
His puppies are looking nice and doing well in both conformation and performance!
He is currently the sire of 4 rough champions and has about 10 others with points, including a rough and a smooth with both majors!!
Ch. Chelsea California Gold and Ch. Chelsea Black Eyed Pea reside here at Chelsea
Congratulations Chelsea Pop Princess - another daughter owned by us, recently won both majors at under a year!
His tricolor daughter Chelsea Twilight Time, VCD1 CD TDX AX AXJ  co-owned with Jeannette & Tom Poling has been tearing up the performance ring. She just completed her TDX in 9 minutes!!! Recently she earned TWO new agility titles! She completed her Excellent Standard title (AX) with a 2nd place, and she completed her Open Jumpers With Weaves title (OAJ) with a 1st place!
Congratulations to all the Grissom kids on their recent wins at the South Bay Collie Fanciers puppy match (August 2014)! Best in Match to "Sera" owned by Ginny and Jack white from the 6-9 class, handled by Heather Newcomb. Best Opposite in Match went to "Sam" from the 4-6 class, owned by Valerie Mustad & Marilyn and Lloyd Lindauer.
At the recent specialty shows in Ventura (Fall 2014), Grissom was the sire of the top three Futurity finalists, and winners bitch and reserve bitch at three of the shows. His daughter "Mission Ridge Classical Serenade" owned by Ginny and Jack White won three majors from the 9-12 class!!!! Quite a few of his kids have points!
Pictured with his handler Heather Newcomb at three years old. She has done an amazing job with him. He is not the easiest dog to show as he is always on the look out for the girls! Grissom is a large dog (probably 25 inches) - excelling in head detail!
---
Grissom returned to the show ring May 10, 2013 at the High Desert Collie Club, for the first time since finishing his championship in the Fall of 2012!
Pictured winning BEST OF BREED under judge Linda Ayers Turner Knorr at the High Desert Collie Club......Beautifully presented by Heather Newcomb! He has had really good luck at these High Desert shows. In 2011, he won the Puppy Sweepstakes and Winners Dog from the puppy class and in 2012 he returned and won WD & BOW for a major!