"Ziva"
Ziva's "Collies Online" ad for September 6, 2014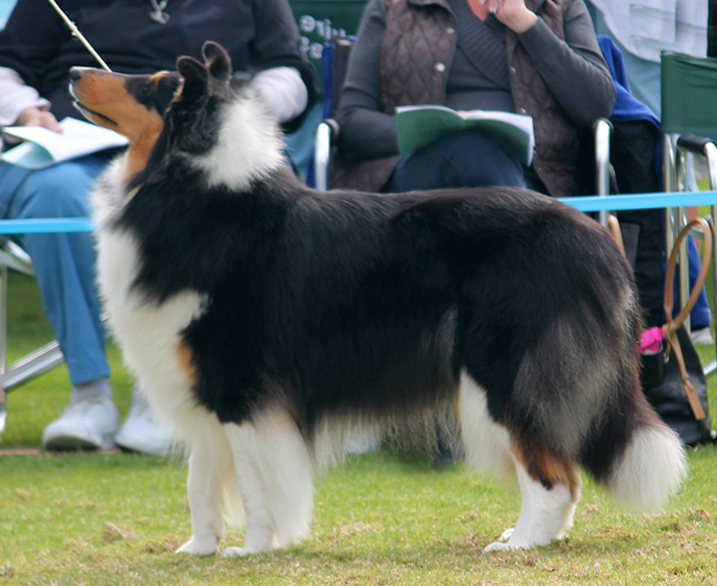 CONGRATULATIONS ZIVA on finishing your championship!!
Her show career began in 2012 when she won "First Futurity Finalist" at the Southern California Collie Club!! In 2013 (at her only shows for that year), she won back-to-back majors at the Northern Arizona Collie Specialties under Bob & Sally Futh. In the Spring of 2014 she garnered a Winners Bitch and Best of Winners for a 4 point major at the San Diego Collie Club morning show under breeder judge Lee Runnels! She followed up with a WB & BOV and two weeks after that, twice she went WB & BOV (beating a special both times). On July 13th 2014, she went to the Cabrillo Kennel Club needing 1 point (literally in my backyard!). In summer attire, she went WB, BW and BOV (over a Special) under judge Linda More!! She finished with three specialty majors all from the Bred By Exhibitor class!
Informal shot from the AZ shows
Ziva pictured at 7 weeks. This was our pick puppy from our 2011 litter!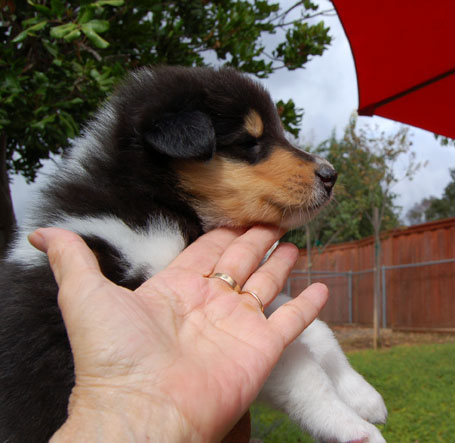 Pictured at 7 weeks...this is exactly how I want a puppy's profile to look at the 7-8 week old stage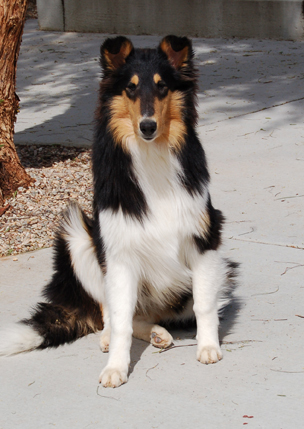 6 months
Ziva is pictured winning First Futurity Finalist at the Southern California Collie Club's annual Futurity under Jan Grillo. Even though she is not in coat, I wanted to support the Futurity as it is the only one in the country!
Ziva is a granddaughter of two of my favorite bitches, Ch. Chelsea CoCo Chanel and Ch. Chelsea Midsummer Classic...thus making her a 2X great granddaughter of Ch. Chelsea Summer Blonde and a great granddaughter of Ch. Chelsea The Crown Jewel. She also traces nine times to our first champion whelped in 1973.......Ch. Chelsea Gold Mist. And she is a triple great great grand daughter of Ch. Chelsea Charidan Carte Blanc, ROM. Going even further back, she is two times Ch. Chelsea Shadowgold and six times, Ch. Chelsea Ice Castles.