"Bella"
MBISS GCH CH CHELSEA HERE COMES THE SUN, VCD1 CD BN TDX AXP AJP CGC HIC ex CH CHELSEA TWILIGHT TIME, VCD1 CD TDX AX AXJ MXPB MJP T2BP CGC TKN
Beautiful Bella was whelped March 9, 2018
HEALTH CLEARANCES:
Low risk DMS - aaBb
Mutant/Mutant MDR1
PRA clear
OFA Good Hips
normal elbows
CHIC # 156676 (Canine Health)
Co-owned and co-bred with Tom & Jeannette Poling!
---
Beautiful Bella was truly a picture book puppy.......very plush and substantial with a beautiful face!
My plush puppy!
Bella's Collies Online ad 4-1-19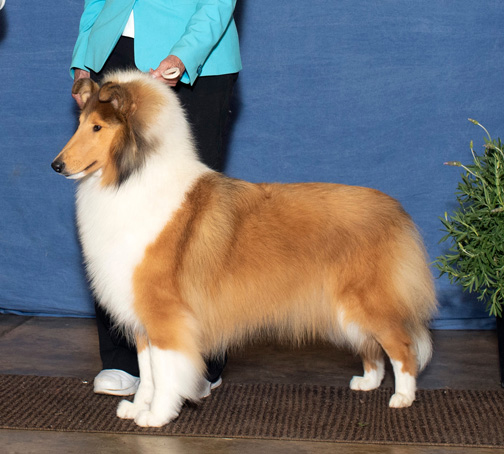 Pictured at a year of age. She finished with 3 specialty wins!
Bella is shown on her way to Winners Bitch at the California Collie Clan.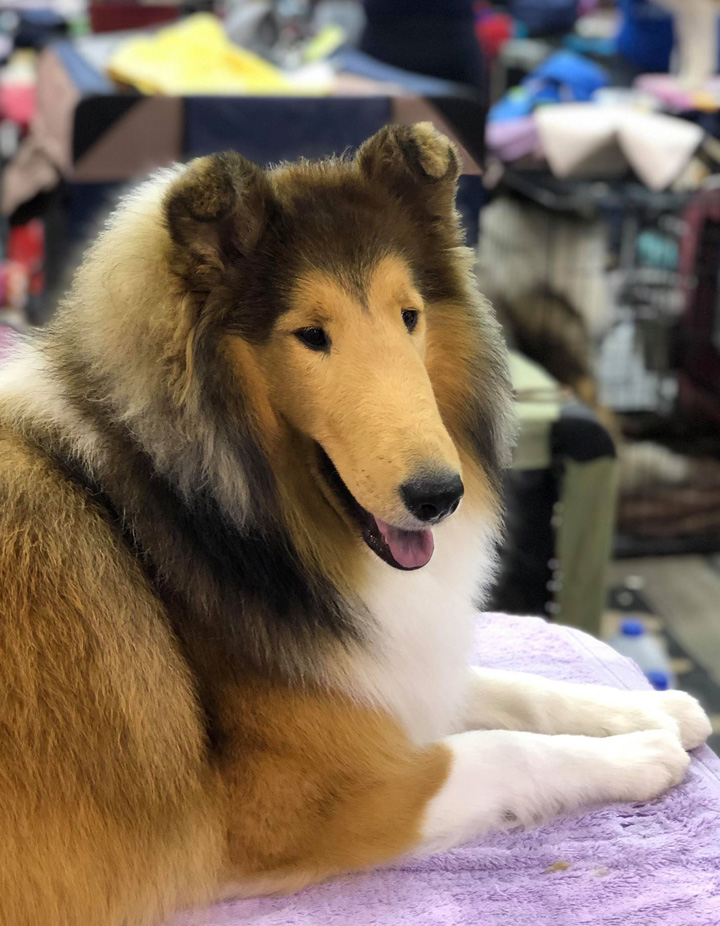 Bella is shown on her way to winnng two 5-point majors at her first shows at 8 months old!!
Bella shown winning her 2nd 5 point major
On March 26, Bella passed her Herding Instinct test with flying colors!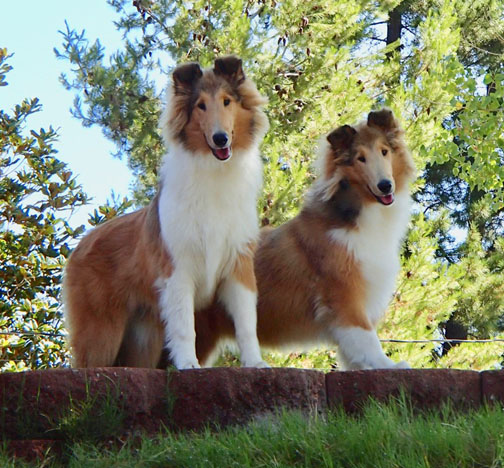 Bella on the right and her beautiful sister, Natalie (Chelsea Kissed By The Sun) on the left!
Looking pretty proud of herself for destroying her toy gym
Congratulations to Gabi on being a fabulous mom. She is shown with Bella at several days old! !!
Bella's pedigree combines the two sides of the Chelsea family. She is 14 generations Chelsea breeding on both sides of her pedigree, going back to our original foundation bitches purchased in 1972!