Collie Figurines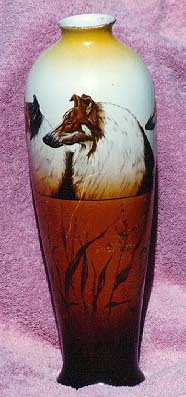 A vase made by Caledon, with the transfer of the Maud Earl painting "Four By Honors". This company made several pieces including a plate, a smaller vase and a pitcher. Any information on this company would be greatly appreciated.
Another piece from Caledon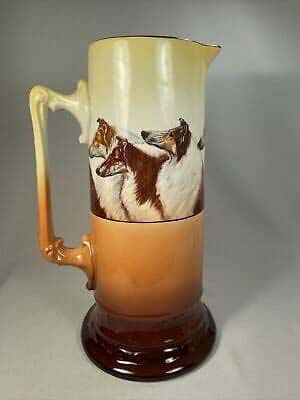 Another exquisite piece from Caledon. 12 inches high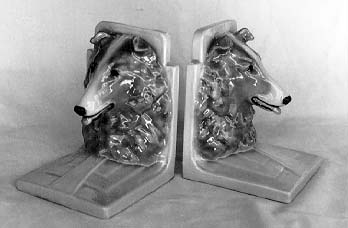 Morten Book ends
Morten Head Plaques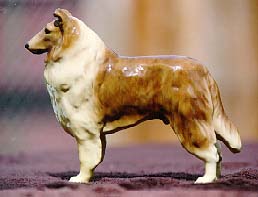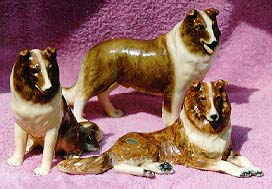 Morten show pose on the left and the more commonly found pieces on the right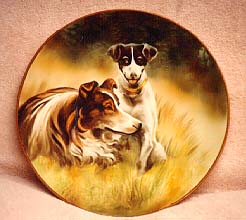 The beautiful and very scarce Nippon Wall Plaque, 1910. It is Hand painted and gorgeous!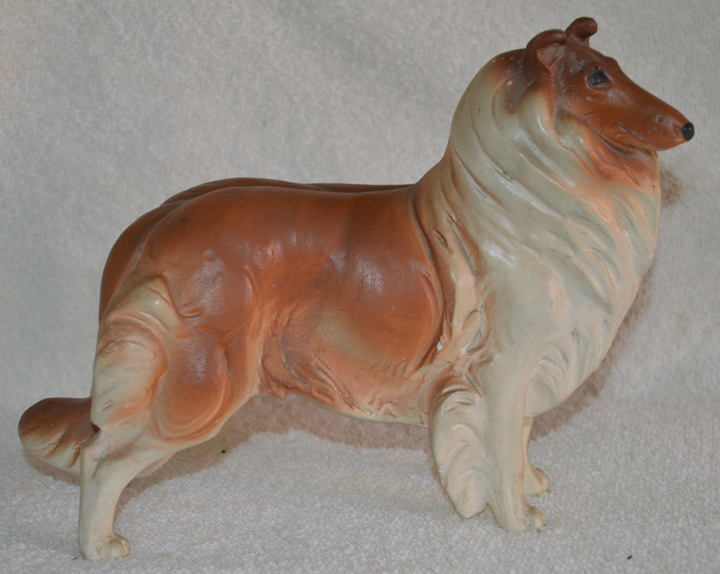 A scarce figurine done by Jan Allen
Another Jan Allen - this one is a head bust on wood
---
WATCH for other figurine pictures to be added in the near future!
---
GO ON TO
Postcards
| Books | Pictures | Stuffed Animals | Lassie
OR
Back To Collecting Page
Or
Back To Home Page of Chelsea Collies